Kim is creating new Courses for Couples and some for women only!
Safely shop for items she has hand selected for you to enhance your sensual pleasure, whether alone or with a partner. Coming later this year will be courses to help you benefit from Kim's proven ways (discovered during her 25+ years of experience) to help you spice up your sex life and open the door to many sensual delights!
---
Receive new product announcements and discount specials directly to your inbox when you're signed up for our Special Report – please sign up here on the top right of this page.
If you experience any difficulty, email us at or call 250-753-8692 for assistance. Enjoy!
Passionately,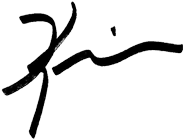 Kim Switnicki, ACC